Skip to Main Content
It looks like you're using Internet Explorer 11 or older. This website works best with modern browsers such as the latest versions of Chrome, Firefox, Safari, and Edge. If you continue with this browser, you may see unexpected results.
Secondary Sources
Ohio Dept. of Education - Home Schooling

In Ohio, parents interested in educating his or her child at home may do so by notifying their local school district superintendent and meeting the requirements of Ohio law to home school. If requirements are met, the district superintendent releases the student from required compulsory school attendance. This excuses the student and family from school attendance requirements in state law.

Ohio Home Educators Network

Ohio Home Educators Network (OHEN) is a regional network of homeschooling families. We are an inclusive group supporting families of all religious beliefs.

Although OHEN supports a student-led, interest-centered approach, we welcome all homeschooling families regardless of educational philosophy or teaching style.

OHEN's purpose is to provide interested parents with accurate information about home education in Ohio.

We hold informational meetings and offer a discussion group for families to share resources and discuss homeschool issues.

OHEN is a network of homeschooling families in the Northeast Ohio area. The network, started in 1991, is run completely by volunteers. O-HEN does not sell or distribute any curriculum, textbooks or teaching supplies.

Christian Home Educators of Ohio

CHEO acknowledges that the Lord Jesus Christ must be central and supreme in the rearing of our children, and that biblical education is an inseparable part of the Christian faith.
CHEO seeks to preserve the God-given, constitutional right to home educate, and to support and encourage families in fulfilling this biblical responsibility.
CHAPTER 3321: SCHOOL ATTENDANCE
3321.01 Compulsory school age - requirements for admission to kindergarten or first grade - pupil personnel services committee.

(A)

(1) As used in this chapter, "parent," "guardian," or "other person having charge or care of a child" means either parent unless the parents are separated or divorced or their marriage has been dissolved or annulled, in which case "parent" means the parent who is the residential parent and legal custodian of the child. If the child is in the legal or permanent custody of a person or government agency, "parent" means that person or government agency. When a child is a resident of a home, as defined in section 3313.64 of the Revised Code, and the child's parent is not a resident of this state, "parent," "guardian," or "other person having charge or care of a child" means the head of the home.

A child between six and eighteen years of age is "of compulsory school age" for the purpose of sections 3321.01 to 3321.13 of the Revised Code.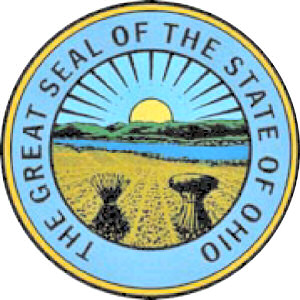 Chapter 3301-34 Excuses from Compulsory Attendance for Home Education
Search the Library to locate books, e-books, videos, articles, journals...
Other Search Options
---