Skip to Main Content
It looks like you're using Internet Explorer 11 or older. This website works best with modern browsers such as the latest versions of Chrome, Firefox, Safari, and Edge. If you continue with this browser, you may see unexpected results.
Secondary Sources
Pennsylvania Dept. of Education - Homeschooling

"Homeschooling is a right and the school's permission is not needed, as long as the required documentation is submitted with the affidavit.

The affidavit covers the school year (July 1 – June 30) and should be turned in to the superintendent's office no later than August 1 of each school year a child is homeschooled. The exception is the first year a student is homeschooled; that year the home education program may begin homeschooling at any time during the year, as soon as an affidavit and supporting documentation is submitted."

Pennsylvania's Home Education Law

"When our homeschooling bill, Senate Bill 154 became law on December 21, 1988, it became known as Act 169-1988. Here is the text of the homeschooling part of Act 169-1988 which goes at the end of the compulsory education section (1327) of the school code right after the words "Regular daily instruction in the English language, for the time herein required, by a properly qualified private tutor, shall be considered as complying with the provisions of this section."

U.S. Dept. of Education - Pennsylvania

Home education programs are conducted, in compliance with the state's laws and regulations, by a parent, guardian, or any such person who has legal custody of a child or children. 24 P.S. §13-1327.1 (b).
Parents may refer to the Pennsylvania Religious Freedom Protection Act (RFPA) that references this option for homeschooling if parents substantiate a substantial burden on the free exercise of their religious beliefs. P.L. §1701, Act 214.
A home education program is not considered a nonpublic school in Pennsylvania. P.S. §13-1327.1 (b).
The parent or guardian or such person having legal custody of the child or children, who must have a high school diploma or its equivalent, is designated as the "supervisor" and is responsible for the provision of instruction. 22 Pa Code § 4.72, 24 P.S. §13-1327.1 (a).
Statutes
§ 11.13. Compulsory school age.

Compulsory school age refers to the period of a child's life from the time the child enters school as a beginner which may be no later than at the age of 8 years, until the age of 17 or graduation from a high school, whichever occurs first. A beginner is a child who enters a school district's lowest elementary school grade that is above kindergarten.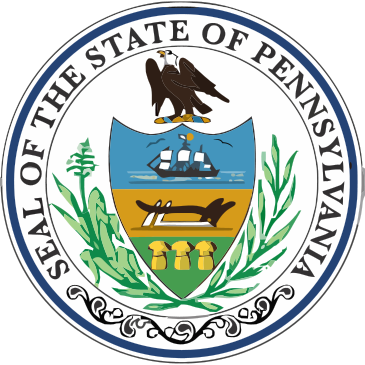 Search the Library to locate books, e-books, videos, articles, journals...
Other Search Options
---